Why do we love Skeeter Beater? 
The bugs have been really bad this year and so they have been the topic of a few conversations. Recently we were having a discussion about bug repellents and why we prefer T's Tonics Skeeter Beater (besides the fact that we make it).
Here is 12 reasons why:
The most obvious reason is because:
it is natural, organic and great for our skin!
But there is a lot more:
Proven effective for over 2 hours of protection against mosquitoes and other flying insects. (Effective for as long as DEET products, but has better results)
10 therapeutic grade organic essential oils
25% active ingredients, more than most other products
Easy PET free spray bottle
Safe for kids, animals and sensitive skin
More than a bug protection! Good for your skin and you too.
Relieves bites and itches
Smells great!
Soy Free, chemical free, all organic goodness
Won't harm your clothes, belongings or you.
Friendly on the environment too: safe for water systems, oceans and coral reefs
Here's what other people are saying: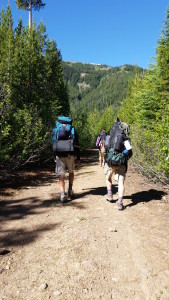 Skeeter Beater Testimonials
"The Skeeter Beater worked great in Africa! I need two more bottles to share with friends." -Lashae
"I had a large spider bite and after I sprayed it the swelling and discomfort went right down." –Tena
"The deet sprays others in our group brought weren't working. By the end of the trip everyone was using my Skeeter Beater. I didn't get one bite and I smelled great!" -Jenay B.
Pick up your Skeeter Beater today! You'll love it! The bugs won't! Click here to order on-line. Thanks!