Refresh, Relax, Revitalize: A Loving Reminder On How to Lead a Stress Less Life
It's Monday again. Hello, stress. However, this Monday morning is quite a bit more special than you may realize. This Monday morning, you are alive –and I don't mean this systematically. Your heart is beating, yes, but an entirely new day waits, and although Monday may not be the typical ideal for the best day of your life, this Monday morning is the most wonderful time to begin having it.
What makes you feel care free and stress free? Perhaps it's traveling to places that make you feel rich both inside and out, or choosing to sleep past the alarm clock, or even just getting outdoors and playing in the sun. Freedom, I think, is not only about spending or saving money, doing well in the office or getting a good education. I think that the meaning of freedom – and happiness – could be found in a phrase as simple as, "hakuna matata" which in Swahili means, "no worries." It's no surprise that leading a stress-less life is one of the most sought after ways to live, but no one seems to know where to start. Well, what if I told you that you have the power to start living a healthier, less stressful life right now? Right on this Monday morning?
Although mainstream health magazines may tell you differently, living a healthy life is not only about eating the right things or even exercising all the time. Living a healthy life could be as simple as the time you take to do things that make you feel happy, the products you use on your skin, and the way you energize in the morning. Living a healthy life means choosing to live invigoratingly, wisely and most importantly, joyfully. That is why it is important to know the stressors in your life. Whether work, school, health or fashion, knowing thy enemy is the first step to defeating thy enemy. And to also know, or work on finding out, those ways to deal with the stress in healthy ways.
I believe in fun. I believe in mornings spe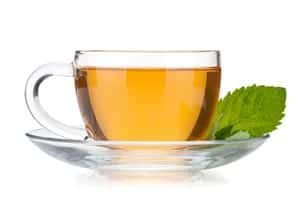 nt setting daily goals to a fresh breakfast and mug of hot, loose-leaf tea, afternoons in the garden and under the sun, and nights that refresh, relax and revitalize. And although these activities are all important to my happiness, I also believe in cutting the stressors out of my fun by taking healthy measures to keep my best days the best. This means beginning my day with tea that invigorates me (while uniquely lowering levels of cortisol- the stress hormone- and protecting against heart diseases and cancer.) This also means, for me, using all natural products to protect against the obstacles I encounter on my adventures, (such as sun, bugs and germs) that are organic, healthy and a lovely treat to my skin.
Invest in your future by living beautifully, adventuring daily, and empowering your happiness through making healthy preparations to begin the best day of your life, today. Know your stresses and so you can find loving ways to prevent and deal with them. It is never too late to choose happiness and a stress-less lifestyle.
Written for T's Tonics by Izze Moseley